Disposal of medical waste – Emka S.A.
Medical waste - transport and disposal
A brand is a set of functional, emotional features and unique values aimed at the market environment, which are hidden under the company's characteristic sign and name. The EMKA S.A. brand is a quarter of a century of market experience in the field of transport and disposal of medical waste, which is hidden under the sign of a vertical lowercase "m" in red. The letter "m" presented in this way resembles the outline of the country where it was born - Poland. The red color also refers to the national colors. EMKA S.A. is a company with a completely Polish origin, trying to embody what is best in Poland: innovation, diligence, dynamism, development and modernity.
EMKA S. A. offers transport and disposal of medical waste from any type of medical activity. The disposal of this type of hazardous waste requires appropriate procedures in accordance with legal requirements. Our company guarantees that neutralization is carried out based on the existing standards.
ABOUT OUR COMPANY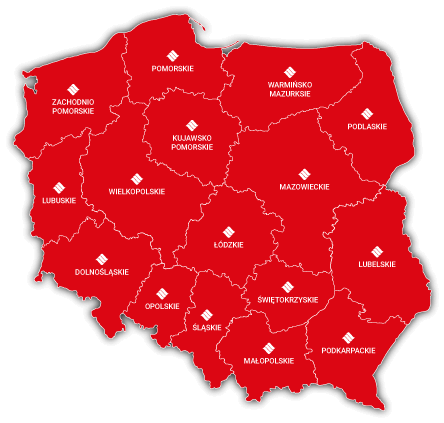 OUR ADVANTAGES
A dynamic team of professionals, always one step ahead of the competition
Flexible, individually selected variants of cooperation
Legal security in the field of waste management and environmental protection
Specialist transport in accordance with ADR - properly marked and equipped cars, drivers with ADR licenses
E-mail and SMS notifications one day before collection and confirmation of waste collection
Monthly pick-up schedules sent by e-mail and SMS - you can plan your activities in advance
Continuous monitoring of the quality of service in the form of questionnaires sent after each collection
Full, automatic service in recording and reporting the amount of generated waste in BDO
Free integration with BDO account - we issue electronic Waste Transfer Cards on your behalf
Help Panel where you can report all cases and changes regarding your service
Customer Panel, where you will find all Waste Transfer Cards, invoices and your account balance
Individual bank account for settlements and invoices sent by e-mail (e-invoice)
Sale of items needed in medical facilities, incl. gloves, containers and waste bags
Wide territorial range, we operate almost all over Poland
Complementary services, incl. entrance wipers service

Sign the contract